The Breakdown
It's a budget-friendly tablet that offers several features that make it a reliable device with IP68 and IP69K certification for protection against dust, water, and shocks. In other words, it's a TANK, and if you're looking for one, then you can have it!
Are you an outdoor enthusiast or a professional working in demanding industries? Are you tired of fragile tablets that can't withstand the toughest environments? Look no further! Cubot, the Chinese tech company, has released its latest rugged tablet named Cubot Tab KingKong. This budget-friendly tablet is designed to be your reliable companion, offering durability and exceptional performance beyond expectations. In this review, we will delve into the various features and specifications that make the Cubot Tab KingKong a VFM performer in the rugged tablet market. From its rugged design and build quality to its performance and long-lasting battery life, we will explore everything you need to know about this device.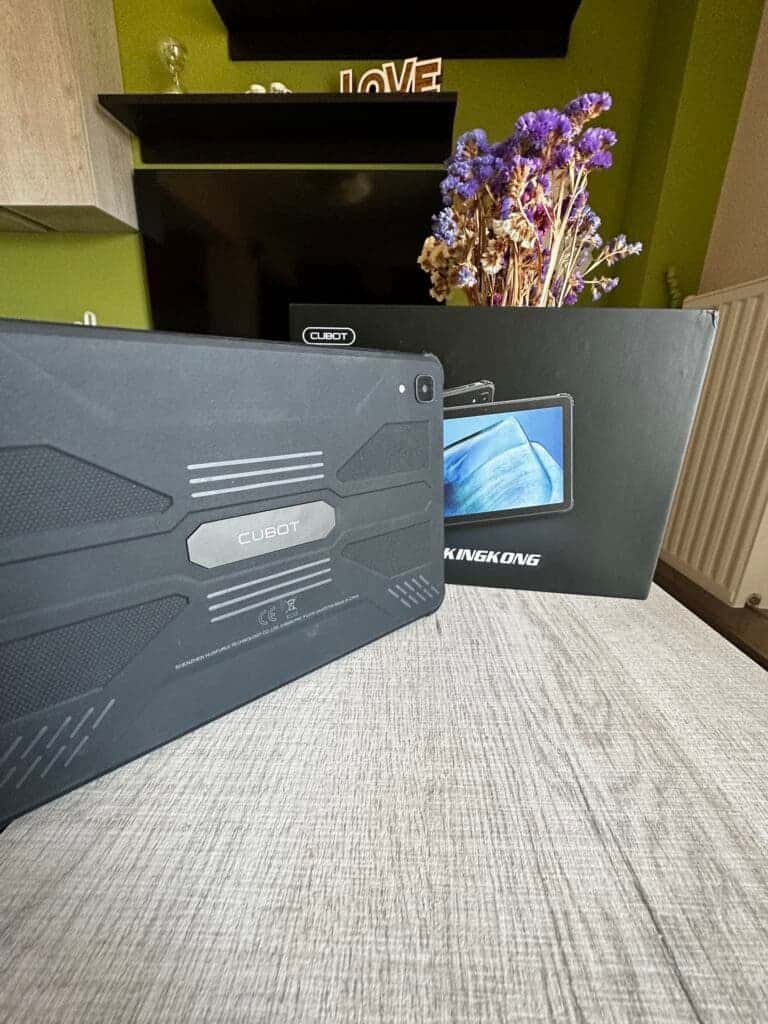 Specifications – Cubot Tab KingKong
Latest Android 13
10.1″ FHD+ screen
16GB RAM (8GB+8GB Extended)
IP68/IP69K (Waterproof, Dustproof, Shockproof)
MT8788 Octa-Core
10600mAh Battery
256GB ROM
16MP Main Lens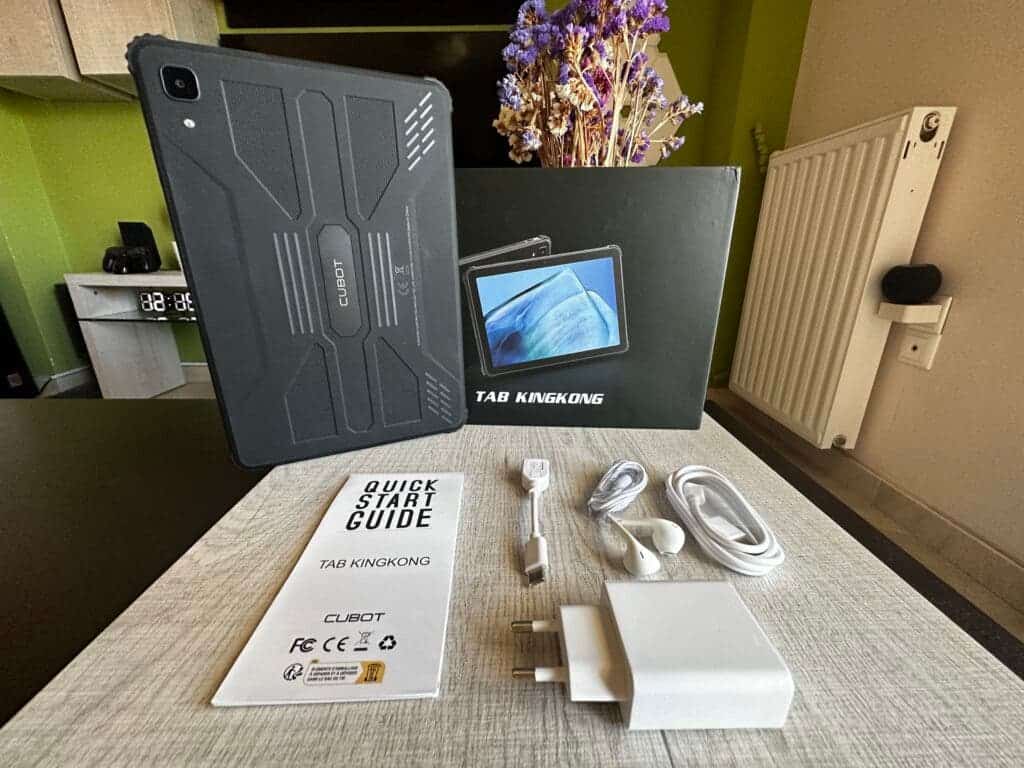 Design and Build Quality
The Cubot Tab KingKong boasts a rugged yet stylish design, making it stand out in the market of durable tablets. The combination of polycarbonate and metal materials ensures a sturdy construction that can withstand harsh conditions. Its reinforced unibody design provides additional protection against dust, water, and shocks, making it an ideal choice for users who frequently find themselves in challenging environments.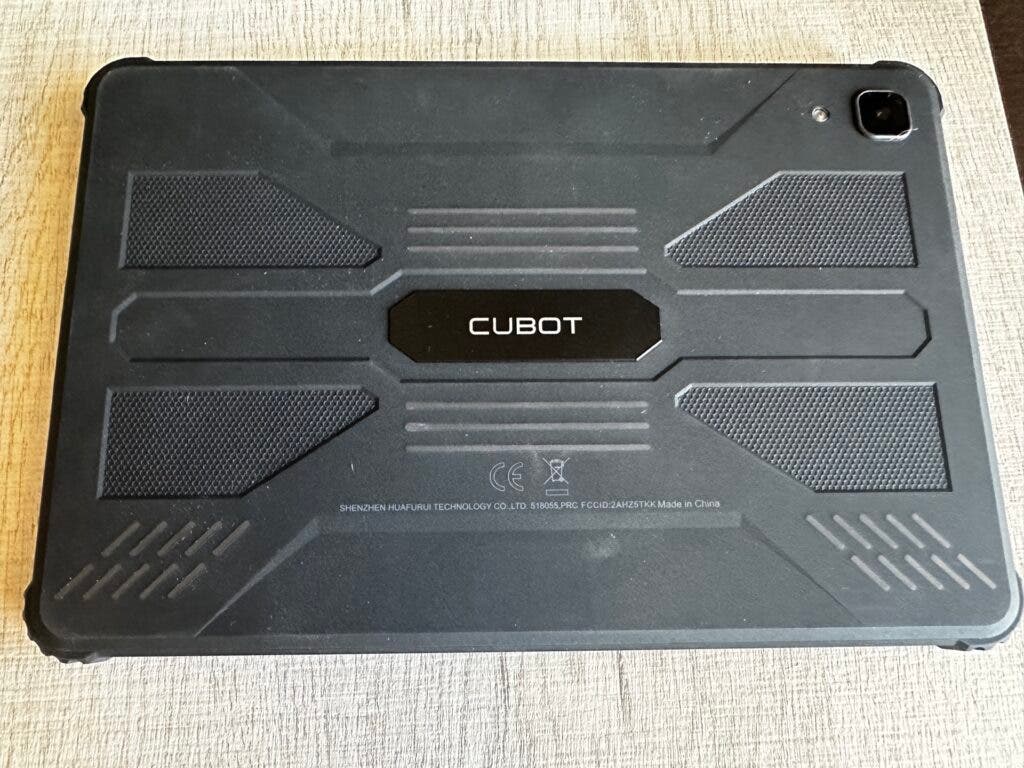 One of the standout features of the Tab KingKong's design is the rubberized edges. They offer a secure grip, reducing the chances of accidental slips, even during intense use. Its overall build quality exudes durability, giving you peace of mind when using it in rugged outdoor settings or demanding work environments.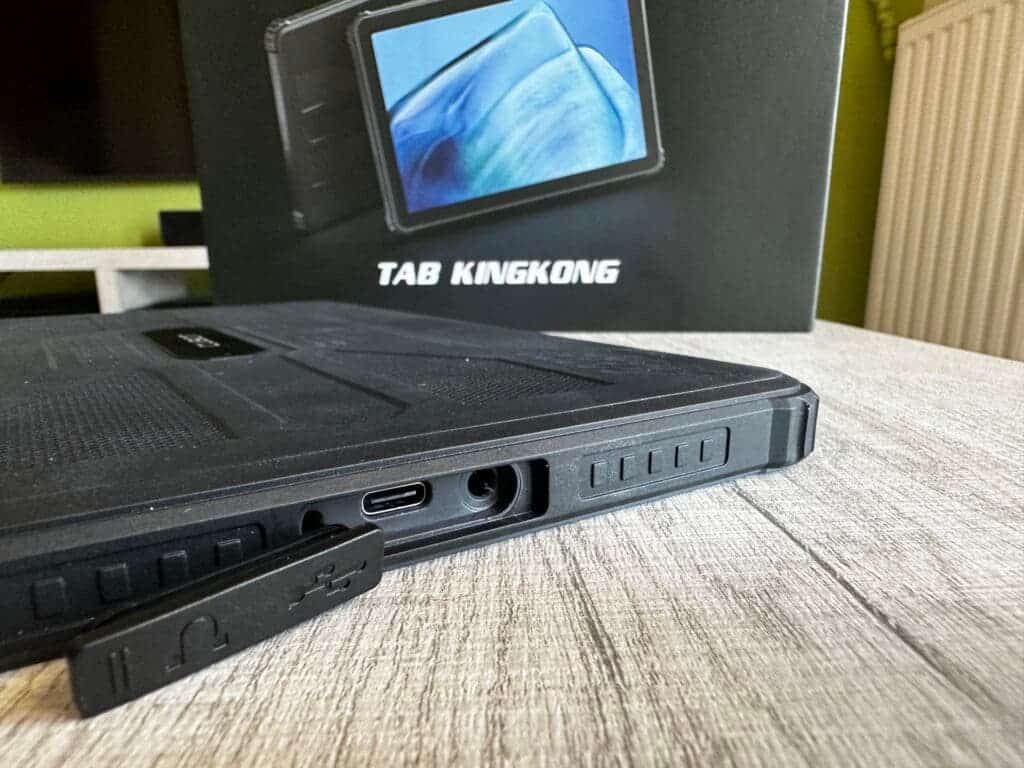 Durability of Cubot Tab KingKong
Durability is a defining feature of the Cubot Tab KingKong. It sets it apart from standard tablets in the market. Built to withstand the toughest environments, the device is engineered with rugged materials and certified with IP68 and IP69K ratings for durability.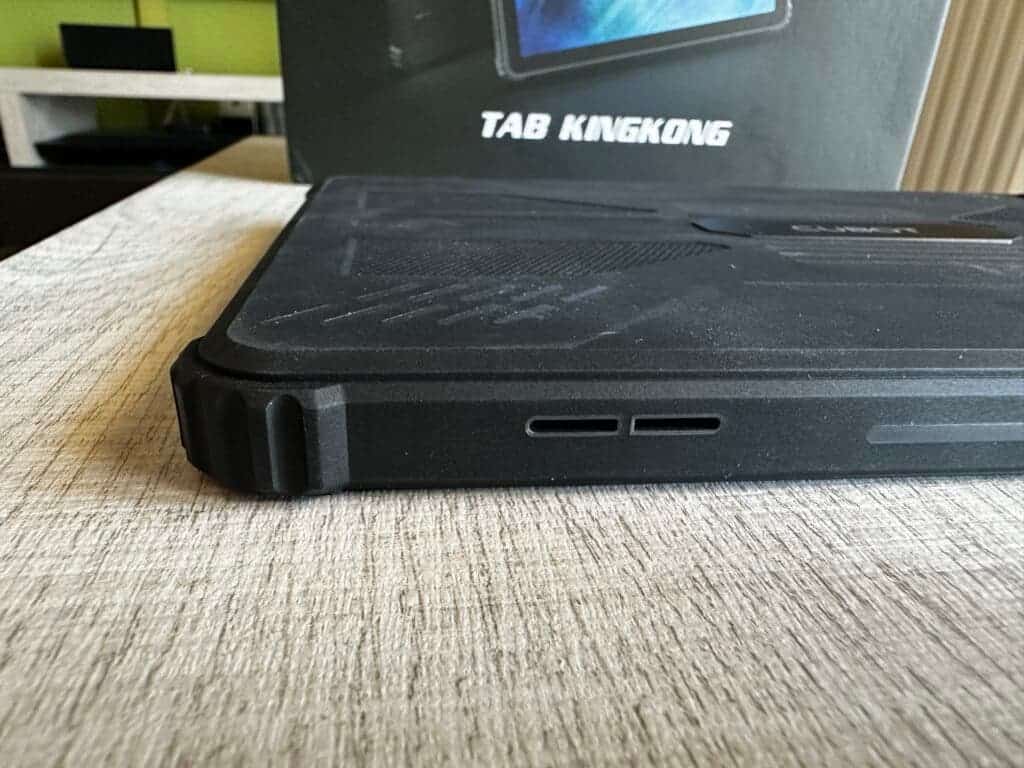 The IP68 rating ensures complete protection against dust and submersion in water up to 1.5 meters for 30 minutes. This feature makes it resistant to dust ingress and accidental spills. So it's suitable for outdoor activities or work in challenging environments where dust and water are common. Furthermore, the IP69K rating offers exceptional resistance against high-pressure water and steam, making it a reliable companion in environments with intense water exposure, such as industrial or outdoor settings.
Screen Quality
The screen quality of the Cubot Tab KingKong is decent. It provides users with an adequate visual experience. The device features a 10.1-inch FHD+ IPS touch screen, with nice colors and decent details. With a resolution of 1200 x 1920 pixels, it's what you'd expect obviously. It's not bad for streaming movies, playing games, and working on tasks. The FHD+ resolution ensures that images and videos appear nice, allowing users to enjoy content with clarity.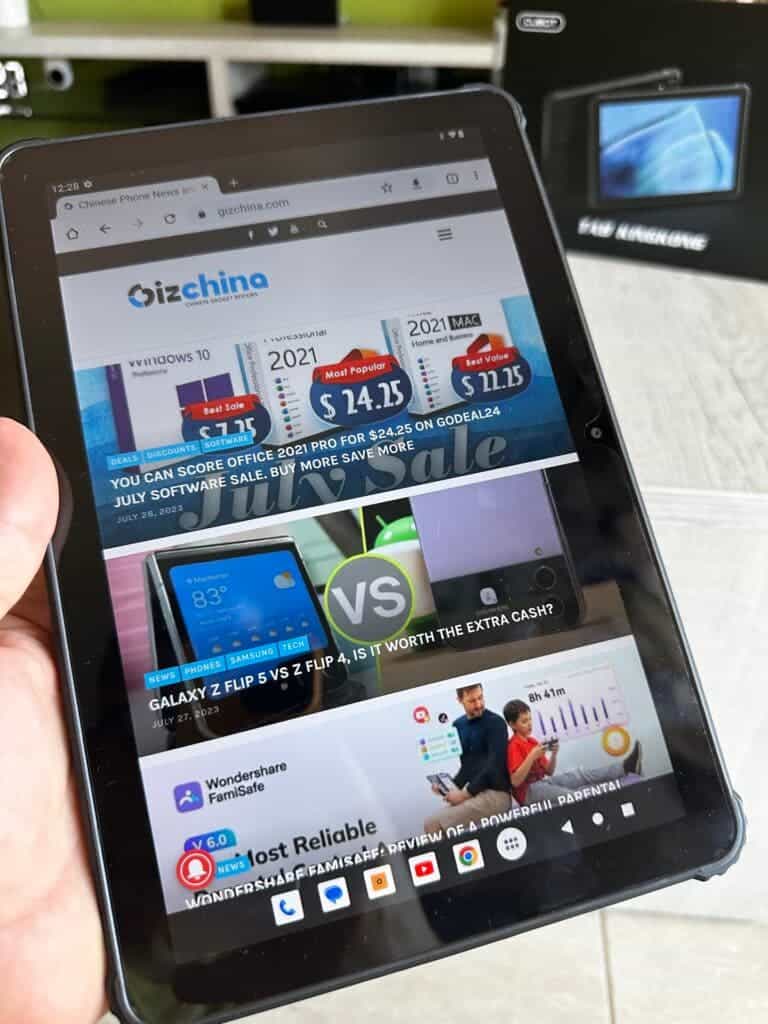 The IPS technology further enhances the viewing angles, providing consistent and accurate colors. This feature is particularly useful when sharing the screen with others or when adjusting the tablet's position during use. The touch responsiveness of the screen is quite precise, ensuring seamless navigation and interaction with applications and content. Whether you're swiping, tapping, or using multi-touch gestures, the screen registers your actions accurately, enhancing the overall user experience.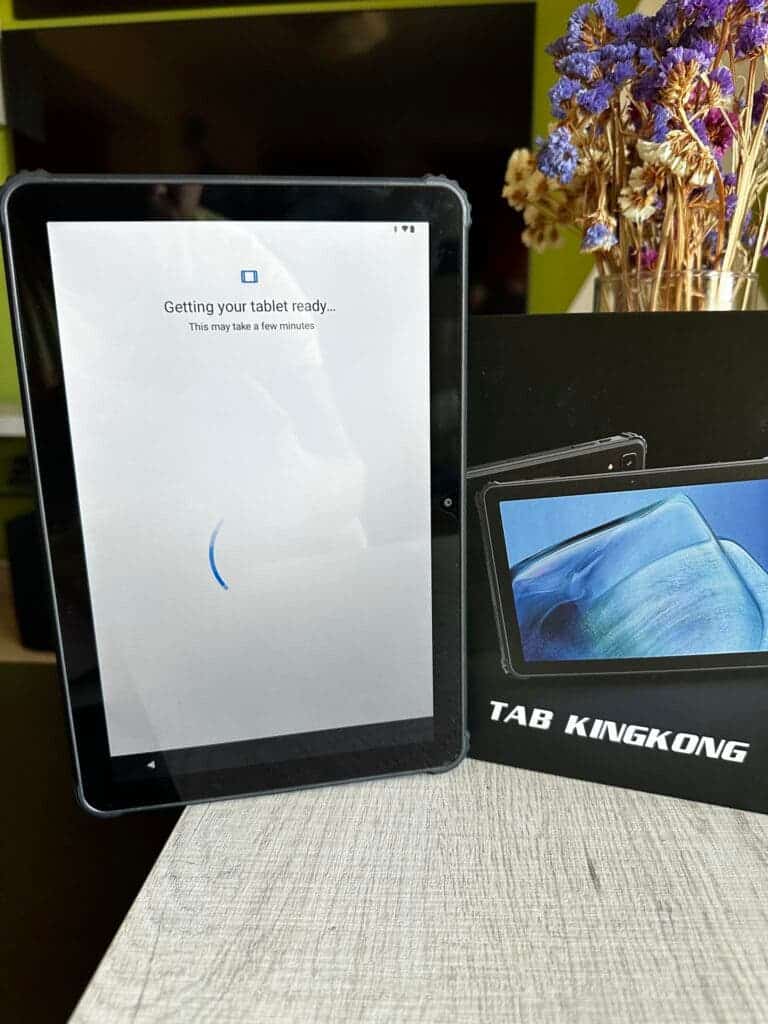 Latest Android 13
The Cubot Tab KingKong comes with the latest Android 13 operating system. Android 13 brings a range of improvements, making the tablet more intuitive, secure, and user-friendly. It introduces a refined user interface with smoother animations and transitions. The improved UI enhances the overall user experience, making navigation and interaction with the tablet more seamless and enjoyable.
Security is a top priority in Android 13, and the operating system includes various measures to protect user data and privacy. This includes enhanced app permissions, stronger encryption, and more robust security protocols. The operating system is optimized for performance, ensuring that the tablet runs smoothly and efficiently. It is designed to make the most out of the tablet's hardware capabilities, providing faster app launches, improved multitasking, and better overall system performance.
Gizchina News of the week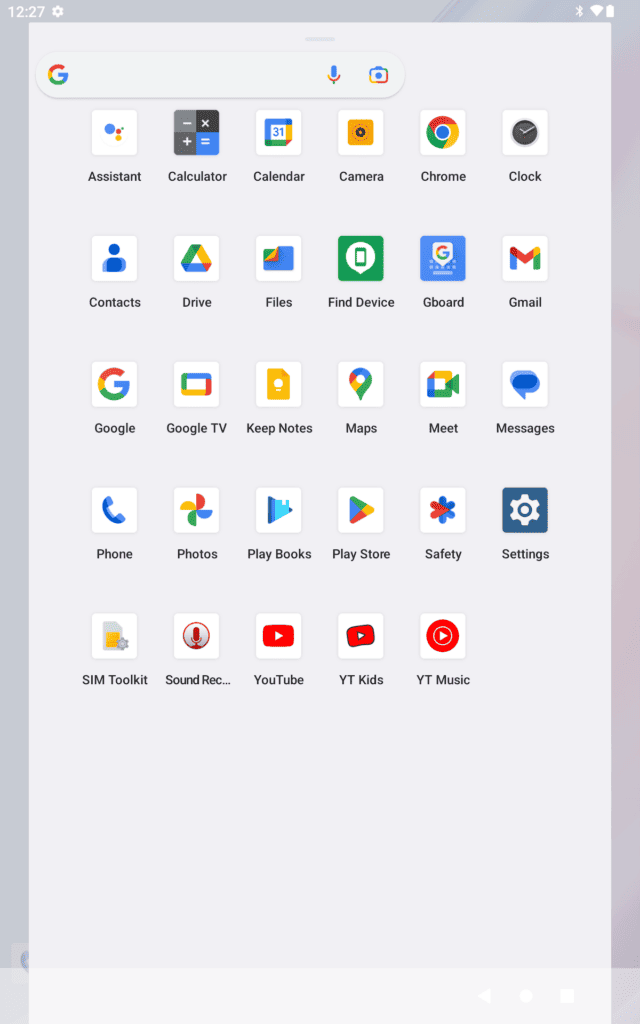 Also, you have access to an ecosystem of apps and services through the Google Play Store. Thankfully it is NOT filled with bloatware apps, something that most of us quite enjoy. Nice work Cubot!
Performance and Storage
The Tab KingKong offers VFM performance and storage capabilities, I must admit. This makes it a somewhat powerful and efficient device for various tasks. At its heart lies an 8-Core MT8788 processor. This processor delivers lightning-fast speeds and ensures smooth multitasking. This allows users to run multiple applications simultaneously without experiencing significant lags. From browsing the internet to editing documents and playing games, the Tab KingKong handles all tasks with ease and efficiency.
The 8-Core processor is complemented by up to 16GB of RAM (8+8GB RAM), which provides ample memory for app switching and improved overall performance. The generous RAM capacity ensures that the tablet can handle resource-intensive applications and complex tasks effortlessly.
In terms of storage, the Cubot Tab KingKong offers ample space to store all your files, documents, and multimedia content. It comes with a base storage option of 256GB, but it also supports expandable storage via a microSD card, allowing users to add up to an additional 1TB of storage.
Cameras setup
While the Tab KingKong's camera setup may not match the capabilities of high-end smartphones, it still provides a decent photography experience. Whether you want to capture landscapes, candid moments, or group selfies, the rear and front cameras of the Tab KingKong are sufficient for everyday photography needs.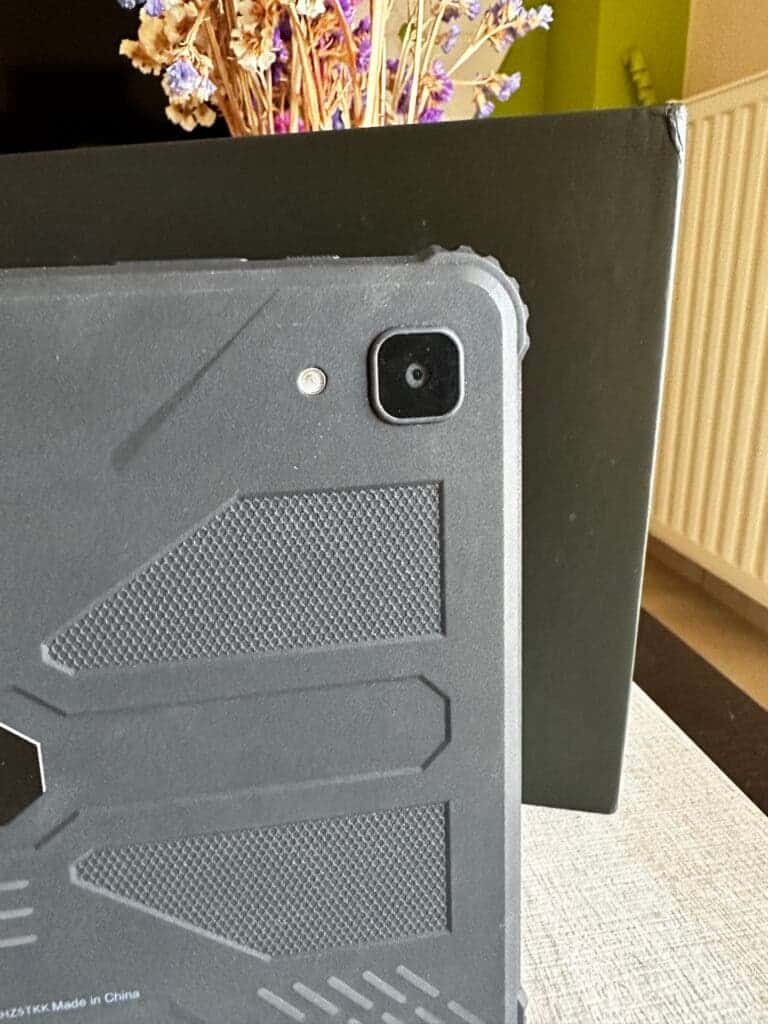 The rear camera of the Tab KingKong features a 16MP sensor with autofocus (AF) capabilities. This high-resolution lens enables users to capture clear images, even in challenging lighting conditions. The autofocus ensures that subjects remain in focus, making it easier to capture fast-moving objects or scenes. Additionally, the rear camera is accompanied by a 0.5A LED flashlight, which provides illumination in low-light situations, enhancing the quality of photos taken in dimly lit environments.
On the front side of the tablet, there is an 8MP front camera. This front-facing camera is perfect for video calls, selfies, and online meetings. It enables users to take clear and detailed self-portraits and engage in high-quality video calls with friends, family, or colleagues.
Battery Life
The Cubot Tab KingKong boasts an impressive battery life, making it a reliable companion for users who require extended usage without the need for frequent recharging. The tablet is powered by a large 10600mAh battery, which offers substantial capacity to keep the device running for extended periods. This high-capacity battery ensures that users can engage in various activities throughout the day, such as web browsing, video playback, gaming, and more, without worrying about running out of power.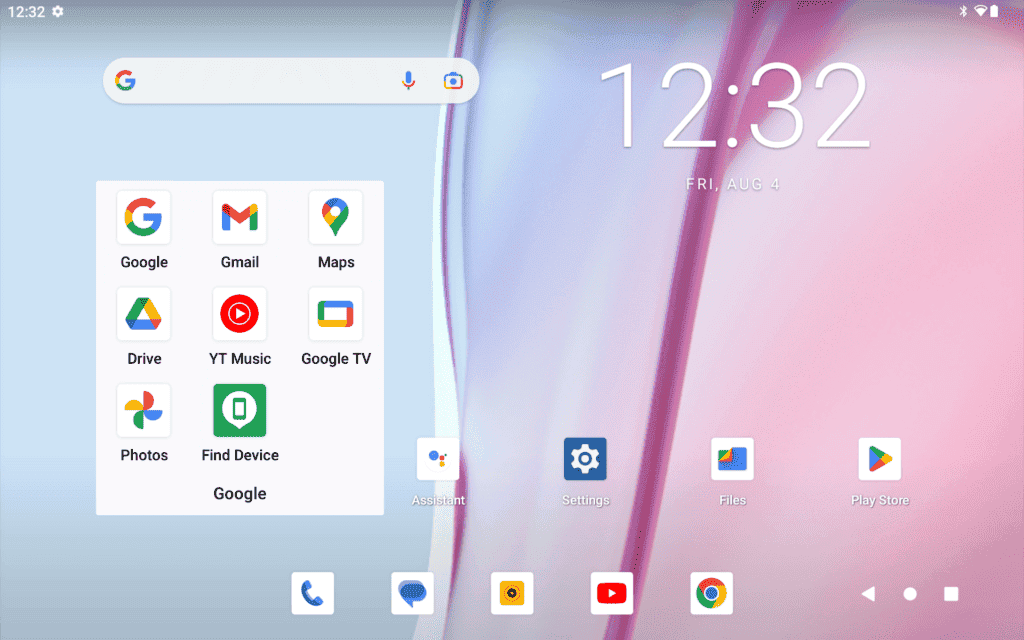 The energy-efficient 8-Core processor, along with optimizations in the software, contributes to the tablet's battery life. The processor ensures that tasks are executed efficiently, reducing unnecessary power consumption and extending the time between charges. The Cubot Tab KingKong's battery life may vary depending on individual usage patterns and settings, but on average, I had up to 10 hours of continuous video playback or up to 5 hours of continuous gaming. For general use, such as web browsing or reading documents, it could easily last throughout my day.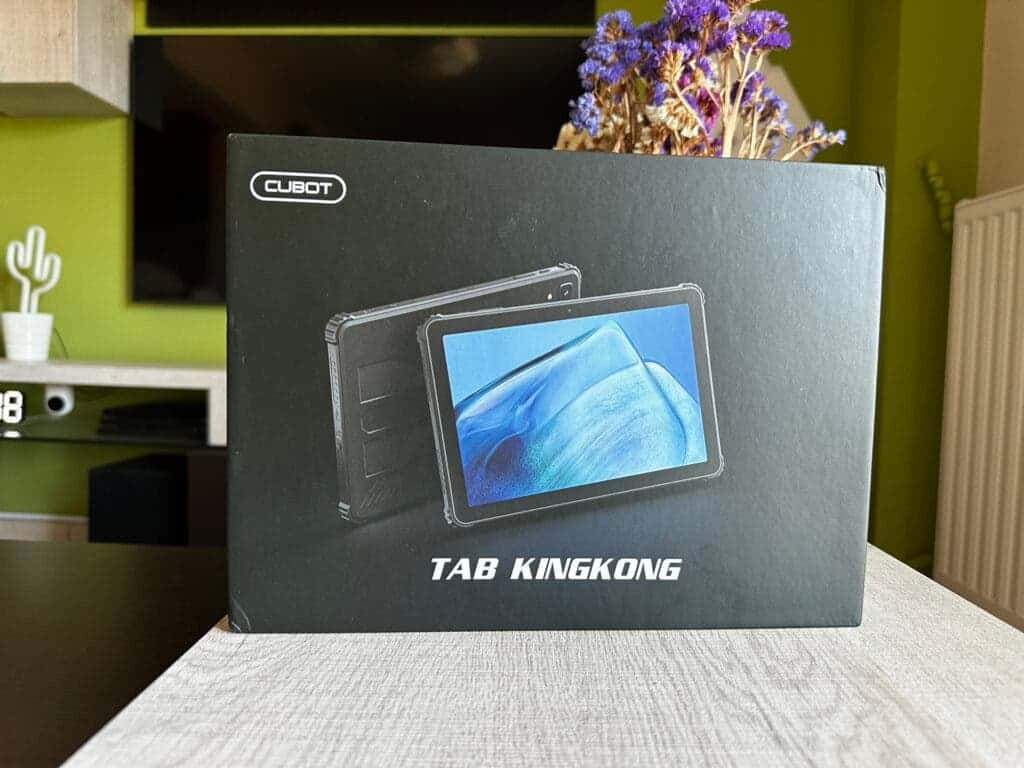 Furthermore, the tablet comes with power-saving features and battery optimization settings that allows us to further extend the battery life by customizing power consumption based on our needs.
Navigation and Connectivity
Navigation: The tablet comes equipped with built-in GPS, GLONASS, Galileo, and A-GPS support. This ensures accurate location tracking and reliable navigation. The inclusion of multiple satellite systems enhances the tablet's positioning accuracy. This way you can find your destination even in areas with limited GPS signal availability.
Connectivity: The Cubot Tab KingKong offers versatile connectivity options to keep users connected no matter where they are. The tablet supports dual Nano-SIM cards or a combination of one Nano-SIM and one TF card, allowing users to stay connected to their mobile network for calls, messaging, and internet access. With global network compatibility, the Tab KingKong it provides decent connectivity in various regions around the world.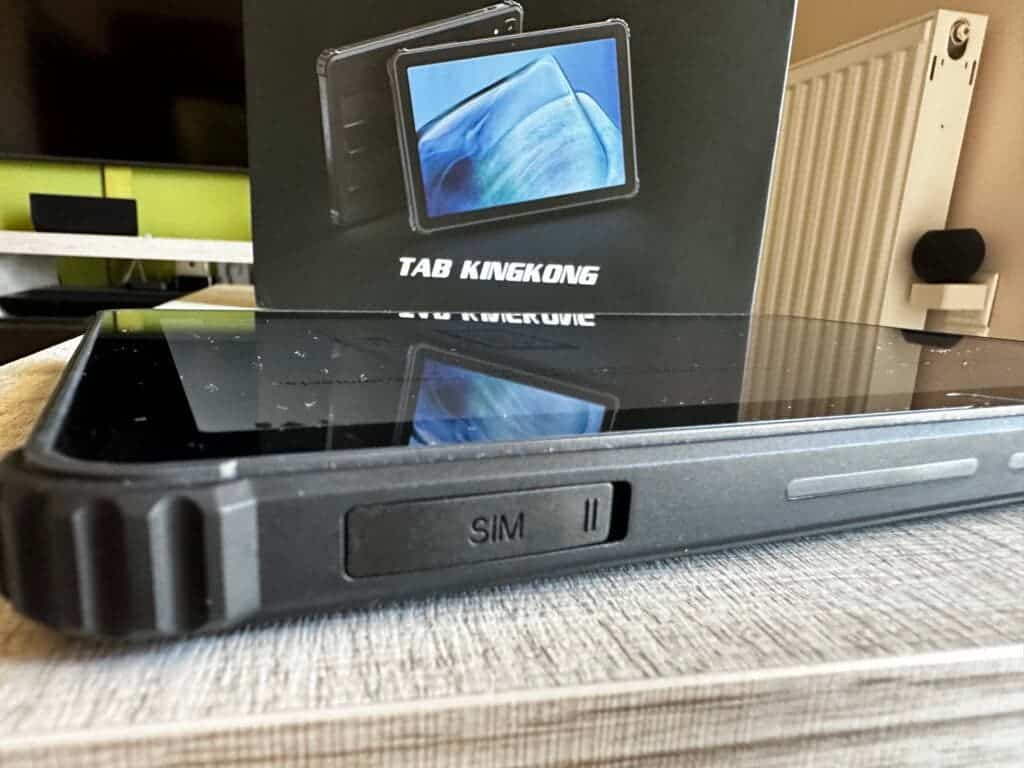 For internet connectivity, it supports Wi-Fi 2.4GHz and 5GHz, providing fast and stable internet access when connected to a Wi-Fi network. The 5GHz capability allows for quicker data transfer and smoother online experiences. Additionally, the Tab KingKong features Bluetooth 4.2, enabling users to connect wirelessly to other Bluetooth-enabled devices, such as speakers, headphones, and keyboards.
Conclusion
Guys, I liked it A LOT! The Cubot Tab KingKong stands out as a rugged and mid-range tablet designed to cater to the needs of adventurous individuals, outdoor lovers, and professionals working in demanding environments. It's a budget-friendly tablet that offers several features that make it a reliable device with IP68 and IP69K certification for protection against dust, water, and shocks.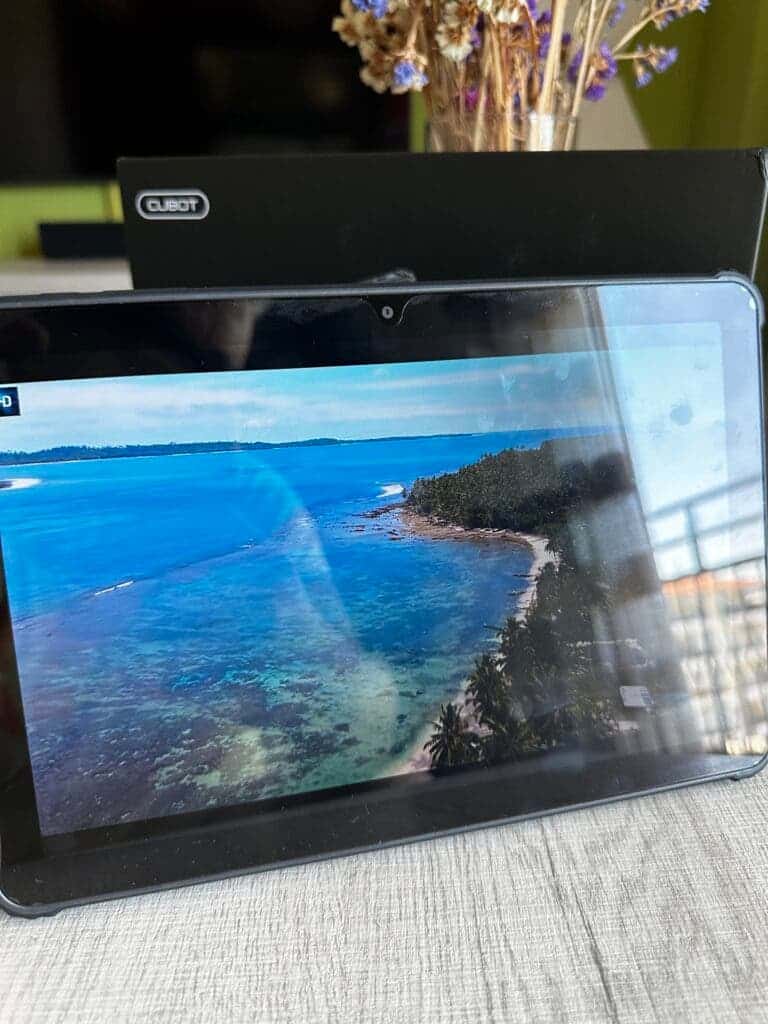 It's a TANK, and if you're looking for one, then you can have it!
Price and availability
The Cubot Tab KingKong became available on August 7th and it is currently priced at 269.99 Euros. The device is also available for purchase through the official Cubot website and their AliExpress store.