Like Apple, Samsung offers a complete range of consumer products. You have Galaxy phones, smartwatches, tablets, laptops, earbuds, and monitors. And the South Korean brand has integrated some features that make these devices work better when you have a fully-fledged Samsung ecosystem.
But the question is, how good is the Samsung ecosystem? Does it offer the same or better convenient features as the Apple ecosystem? Well, it's quite similar to the Apple ecosystem. However, there are some nuanced differences. Let's dive deeper to learn more about Samsung's ecosystem.
Quick Share on the Samsung Ecosystem
Samsung developed the Quick Share feature to rival Apple's AirDrop. However, while Apple users tend to use this feature from time to time, Samsung's Quick Share isn't that widely used by Samsung users. Wondering why? It's locked to the Samsung ecosystem.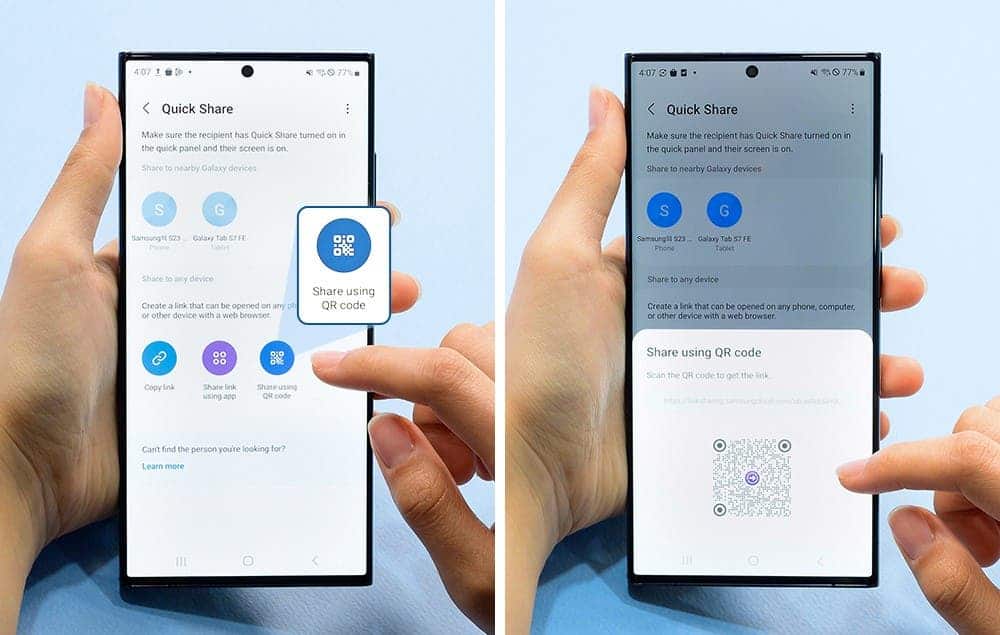 The thing is, unlike Apple iPhones, Samsung runs on Android. And Samsung is not the only Android manufacturer in the world. So, if you're in a market dominated by Android devices, it's not like you'll find Samsung phones in everyone's hands. But yes, Quick Share does work flawlessly if you're in a Samsung ecosystem.
But if you're looking for a proper alternative to Apple AirDrop on Android devices, nothing beats Google's Nearby Share. Unlike Samsung's Quick Share, Google Nearby Share works with all Android devices. What's more important is that it even works with Windows devices. You can even make it work with Mac using the utility called NearDrop.
Auto Switching of Galaxy Earbuds
Another highlight of the Samsung ecosystem is the auto-switching feature of the Galaxy earbuds. As the name suggests, this feature lets you automatically switch the earbuds from one device to another. Of course, you need to pair the earbuds with the devices you want to switch the earbuds from and to beforehand.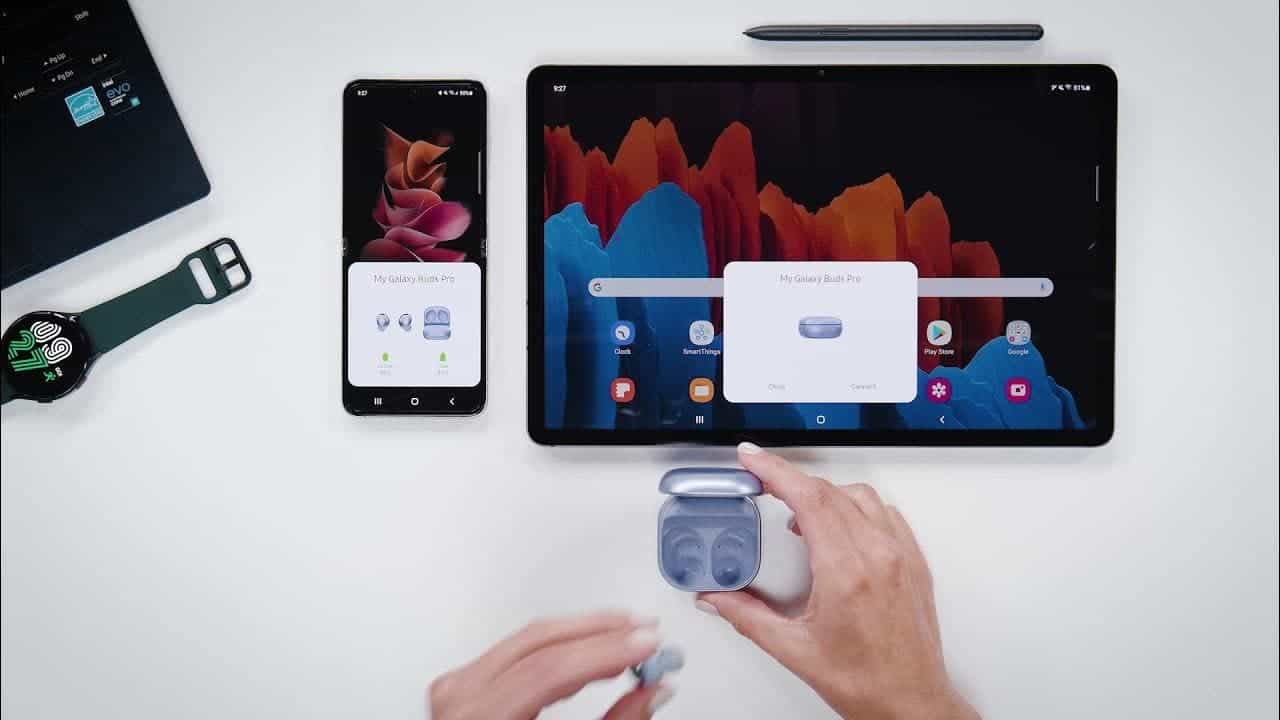 Nonetheless, the auto-switching feature in between the Samsung ecosystem does work great. And it becomes quite handy if you have to take a quick call on your Samsung phone when the earbuds are connected to your laptop. As a matter of fact, it's as good as the automatic switching feature for Apple devices found in the AirPods.
Calling and Texting on the Samsung Ecosystem
The calling and texting feature on the Samsung ecosystem works really well. All you need to do is make sure that all the devices are connected to the same wireless network. In other words, you have to get your Samsung phone, tablet, and laptop on the same WiFi.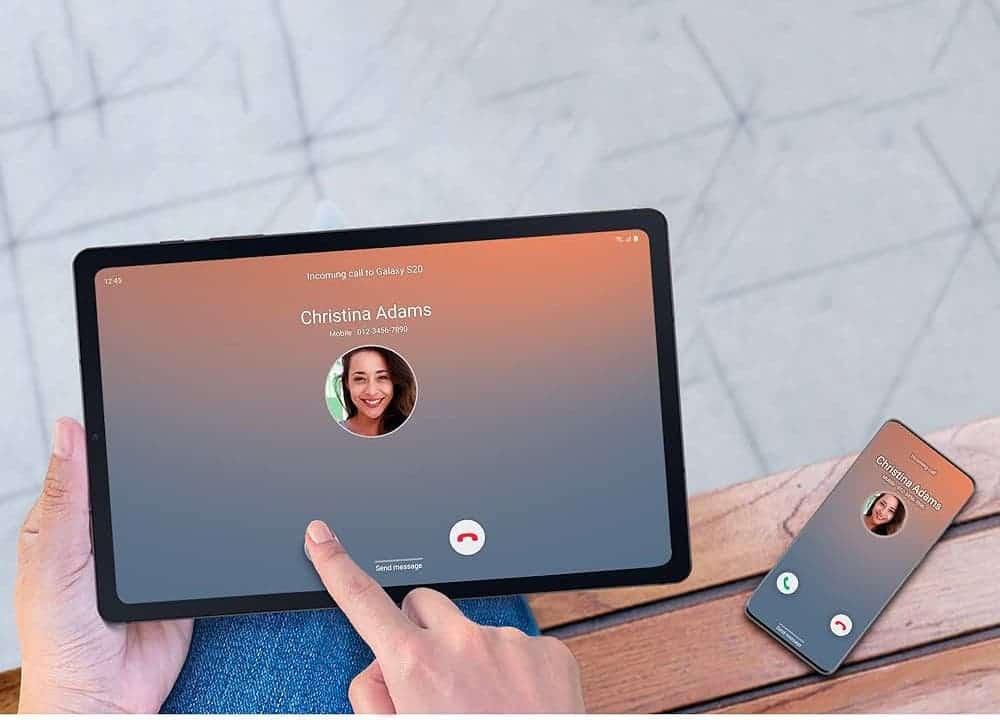 Once they are in the same network, you can make your Samsung Galaxy phone work as a relay for the laptop or tablet. And if you're wondering, Apple has a similar feature, which lets you make and receive calls on the Mac or iPad. Its working mechanism is pretty similar to what Samsung offers for its ecosystem.
App Continuation on Samsung Devices
Have you ever wanted to continue using the app you're using on your Samsung Galaxy phone or tablet? Samsung has a feature that lets you do exactly that on its ecosystem. With it, you can use the same app on two different devices. However, the feature is very limited.
Gizchina News of the week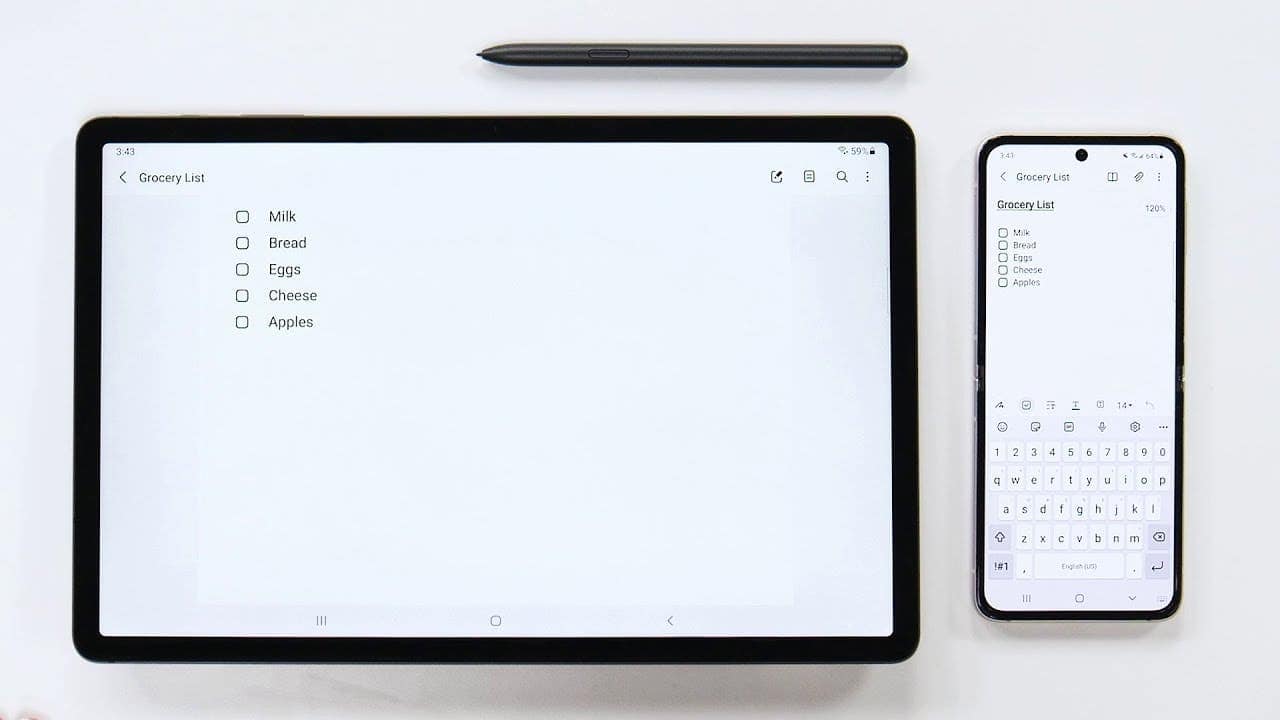 It only works for Samsung Notes and the Samsung Internet browser app. After all, these are the two apps that you'll find in the Galaxy phone, tablet, and laptop. Even so, not everyone really uses these two apps on all the devices. For example, most users rely on Google Chrome for browsing needs and Google Keep for notetaking.
However, it's definitely a great feature for those in the Samsung ecosystem who utilize the apps. It lets you copy images and texts from one Samsung device and paste them on another. And for those wondering, it works pretty quickly and is pretty reliable. But, of course, you need to make sure that the devices are on the same WiFi.
Link to Windows with Samsung Devices
This feature is not a Samsung-exclusive feature. And Samsung made the right move by not keeping it exclusive to the Samsung Galaxy laptops. After all, Samsung laptops are not available in all markets. So, users with a relatively incomplete Samsung ecosystem can make the most out of it.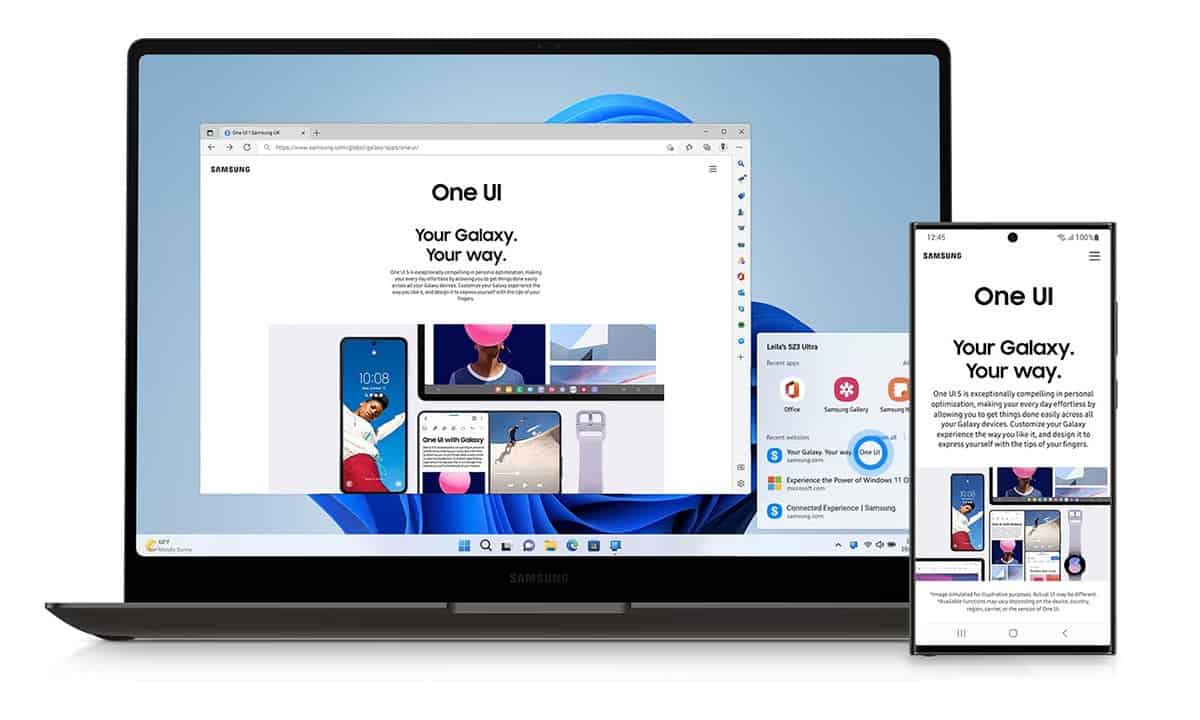 Nonetheless, the setup process for the Windows link with Samsung devices is pretty straightforward. You have to log into your Microsoft account on your Windows device and the Samsung Galaxy phone. That's pretty much it! After you log in, both devices will connect, letting you do many phone-related things on the Windows device.
Seamless Multi Control on Samsung Ecosystem
If your productivity setup consists of Samsung devices, the multi-control feature will definitely be handy for you. At the core, it lets you use the same keyboard and mouse set with a Samsung Galaxy phone and tablet. And most importantly, it works seamlessly. You can even drag and drop files between the two devices.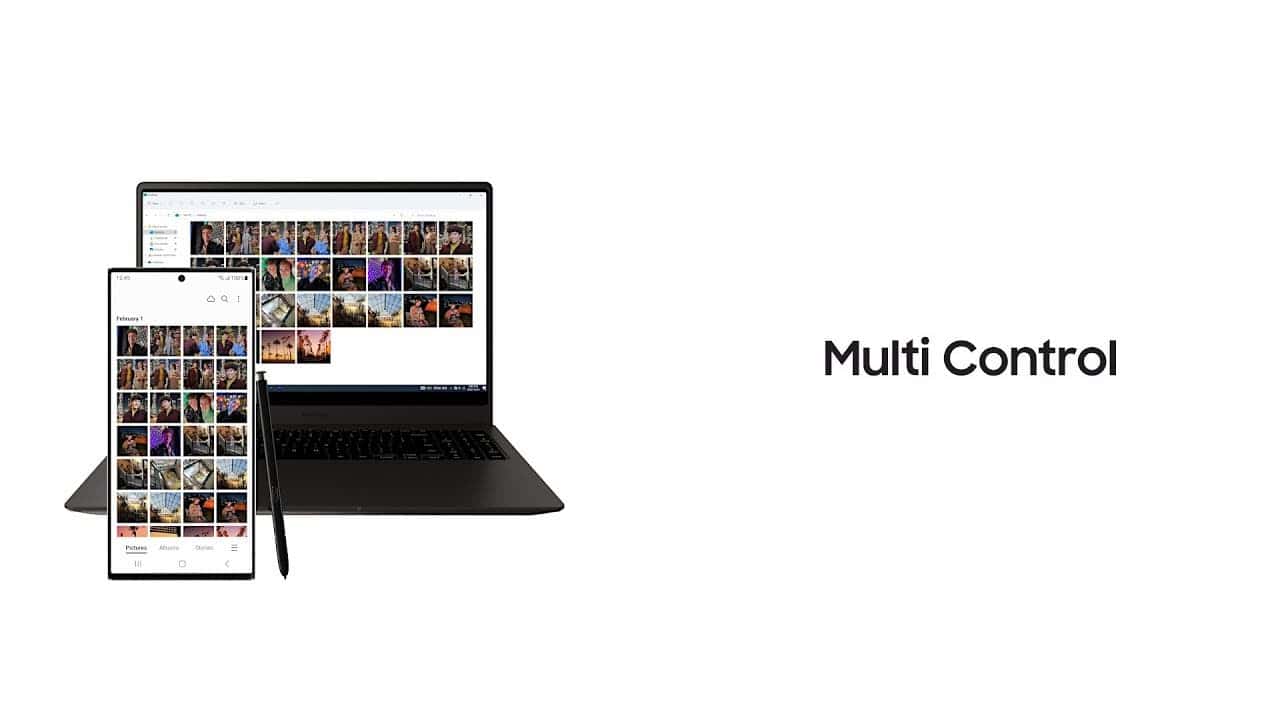 Samsung Dex
While it's not exclusively a Samsung ecosystem feature, Samsung DeX is a great productivity feature. Essentially, it allows you to use your Samsung phone or tablet as a desktop once connected to a TV or large display. And the good part is that Samsung DeX works both in wireless and wired mode.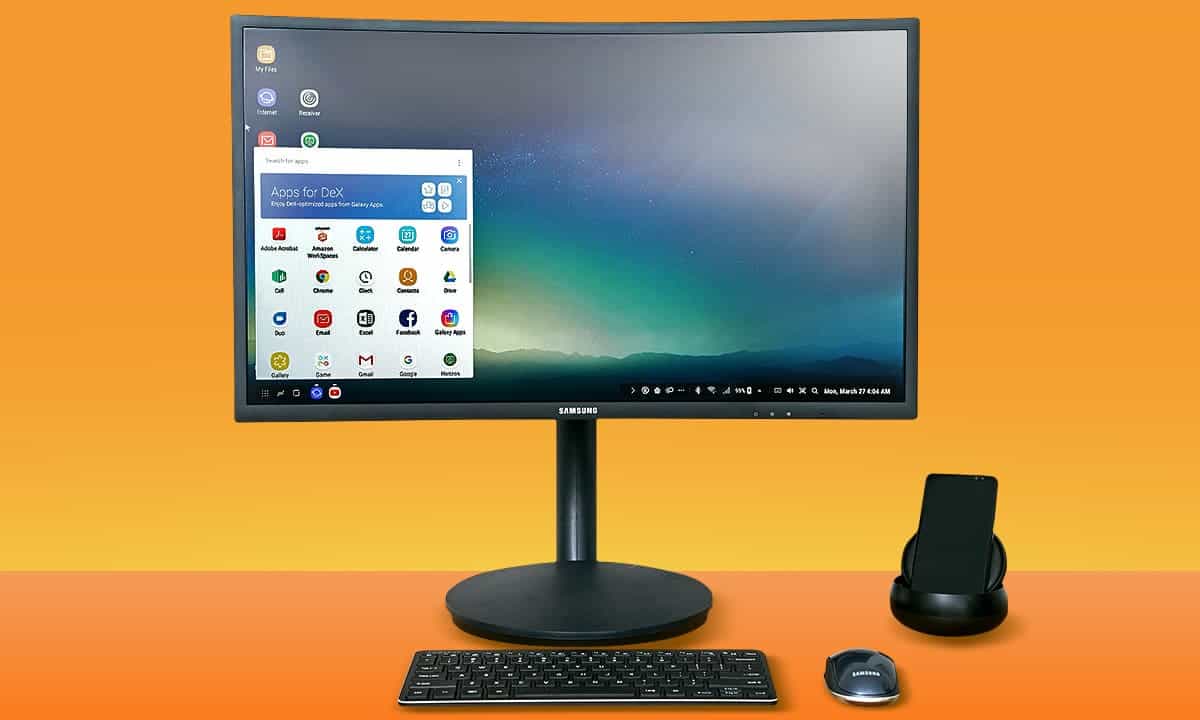 Smart View and Second Screen
Another great feature that's not exclusive to the Samsung ecosystem is the second screen. It allows you to make your Galaxy table work like a secondary screen for your Windows device. And even though Samsung says it's "for your Galaxy Book," it works with any Windows device that's connected to the same network as the tablet.

Smart View is essentially the same thing, but it lets you use the Samsung phone's or tablet's screen as a mirrored display. It works flawlessly and doesn't require any proprietary software like Apple AirPlay.